Does Moisson Sud-Ouest directly offer food assistance?
No. – Moisson Sud-Ouest, the food bank of the Suroît region in the Montérégie area, supplies accredited organizations that help people in situations of food insecurity.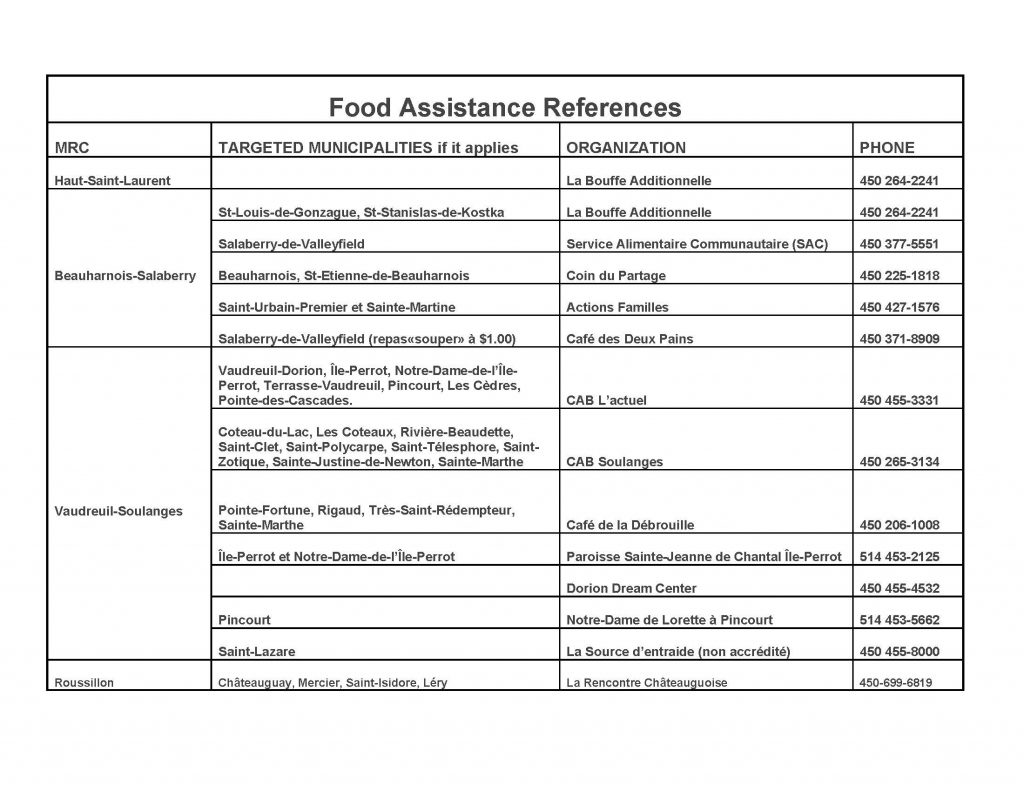 Note that in the current situation, the food assistance procedures may have changed. We invite you to directly contact the organizations to find out more.