A 17th record edition for the Media Food Drive!
Salaberry-de-Valleyfield, January 11th, 2021 – Moisson Sud-Ouest is proud to announce that the food drive campaign has raised more than $ 160,000 and has collected, in partnership with the Service Alimentaire Communautaire (SAC), 22,638kg of food. The donators' generosity did all the difference.
« We are so grateful to all the people that have contributed despite the actual pandemic. It is a record edition for us and the timing is very good since this year has been really tough as we faced a 28% increase in food demand. We also had a great support from three provincial members, Claude Reid, Marilyne Picard and Claire Isabelle. »
MSO and the Founders; 17 Years of Partnership
The Media Food Drive (MFD) began in Montreal in December 2001, with the collaboration of 16 members of the media. Starting on December 9, 2004, media organizations from the Suroît region followed in the footsteps of Quebec's urban centres in organizing the first edition in Salaberry-de-Valleyfied in partnership with the founding members: CEZinc, CogecoTV (NousTV), Journal Saint-François, Journal Le Soleil and MAX103. As early as the second edition, the MFD grew; in 2005, the City of Beauharnois authorized a site during the event. In 2006, Coteau-du-Lac joined the effort. The City of Vaudreuil-Dorion rallied with the group in 2008, with the participation of VIVA Media. Finally, the City of Huntingdon provided a collection site. This coalition now allows for the implementation of over ten collection sites in the 3 RCM serviced by this organization. This year has been particularly different since the campaign was only online. Stéphane Spisak, interim general manager, mentions that the implication of the founders, CEZinc, Le Journal St-François, Max 103, NousTV and Viva Média, was the key to the success of this campaign.

Companies' involvement
Also, more than 10 companies have participated to the challenge « I donate do you? ». Among them, there was the Quinn Farm, L'étoile à domicile, Matériaux Pont-Masson, McDonald's and Safex Transport.
Congratulations to companies that have engaged their employees in original food drive. Among them, we had L'Association de la construction de la Montérégie, Vaudreuil-Soulanges RCM, NousTV, Pfizer, Owens Corning, the Sûreté du Québec, Toyota and more!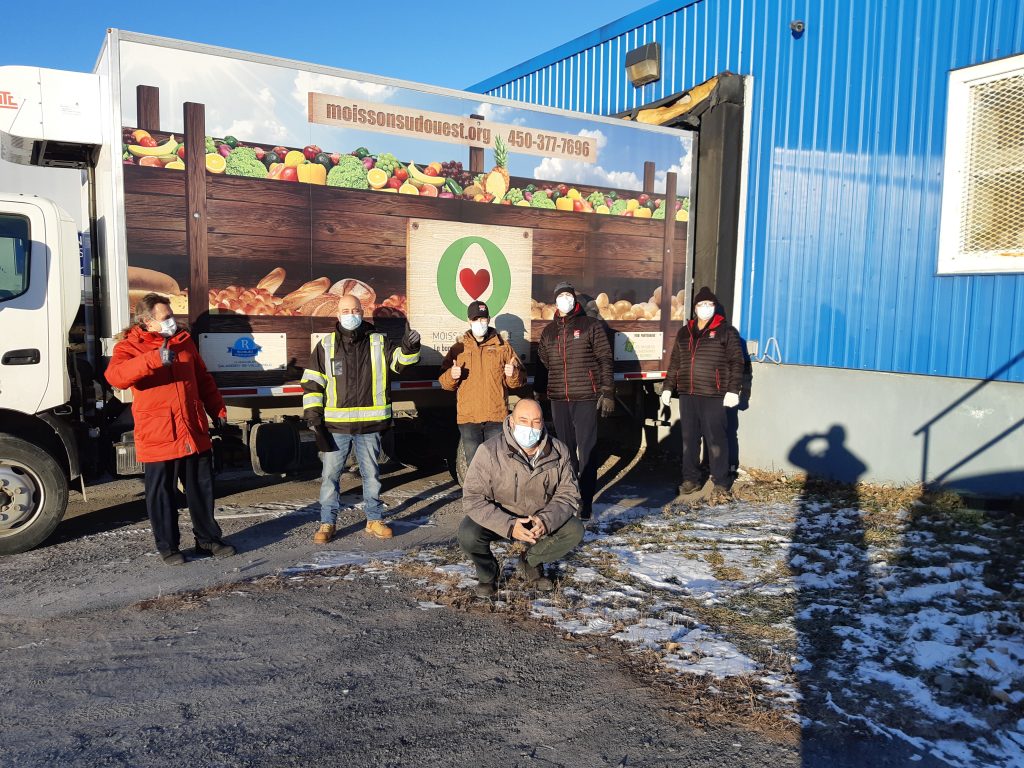 Finally, thank you to the municipalities of Beauharnois, Huntingdon, Pincourt, Salaberry-de-Valleyfield, Vaudreuil-Dorion and St-Zotique for their collaboration.

It is never too late to donate!
Even if the holiday season is over, there still are people in need all over the year. Donations are accepted any time online or by mail at 50 rue Webb, Salaberry-de-Valleyfield, Quebec, J6T 6L5.